Salon Art + Design returns to new york for its 11th edition
Art + Design Fair announces a program of 52 exceptional exhibitors for its 11e 20e art of the century. The leading collectible art and design fair produced by Sanford L. Smith + Associates returns to Park Avenue Armory, New York, November 10-14, 2022. Programs of intimate events, talks and exclusive lectures are also offered, accompanying visitors. ' journey through the highly curated mix of exhibitionsincluding new unreleased material.
Learn about the 2022 edition of the Art + Design Fair – including visitor information, conversation schedule, visit planning, and more – here.
(above) exhibitor Cristina Grajales, designer Aaron Poritz, Sculptural Desk
(banner) exhibitor Friedman Benda, designer gt2P – Monople Sideboard in Lacquered Ash, 2021
all images courtesy of Salon Art + Design
For more than a decade, Art + Design Fair has become the platform of choice to exhibit, experience, collect and discuss design and art. The highlight of New York's fall calendar, the fair continues to captivate audiences with a strong roster of international exhibitors. Also included are special exhibitions and the return of in-person programming which involves exclusive talks and panel discussions. Produced by Sanford L. Smith + Associatesthe fair presents vintage, modern and contemporary designs, with the concern to also integrate fine arts and decorative art.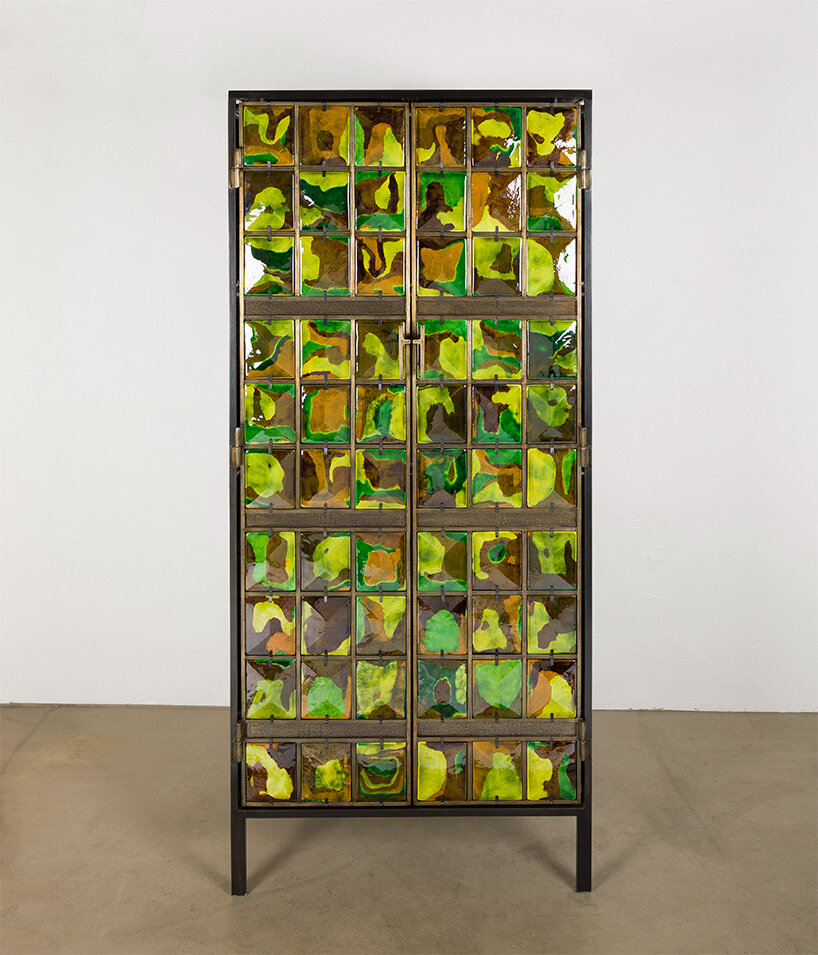 exhibitor Cristina Grajales, designer Christophe Côme 'Cabinet Camoflauge' in iron and agate, 2020
never-before-seen material is about to be revealed
For 2022, the show is once again hosting a very international mix of exhibitors, many of whom were unable to attend 2021 due to travel restrictions. The eclectic range of works spans from European to oceanic fine art and design, while never-before-seen materials are about to be revealed. For the first time since its creation, the Salon Art + Design opens its doors to an Egyptian gallery, Le Lab Atelier, which presents contemporary avant-garde pieces from the Middle East.
"After a very successful, albeit smaller, fair in 2021, we look forward to the return of many international galleries who were unable to attend due to the pandemic. This year, galleries from the UK, France, Sweden and China will return, joined by newcomers from Los Angeles, Texas, Egypt, France and New York. The collectible design market has remained strong and new works are eagerly sought after by collectors. Salon is therefore delighted to present new, never-before-seen materials," says Jill Bokor, Executive Director of the Art + Design Salon.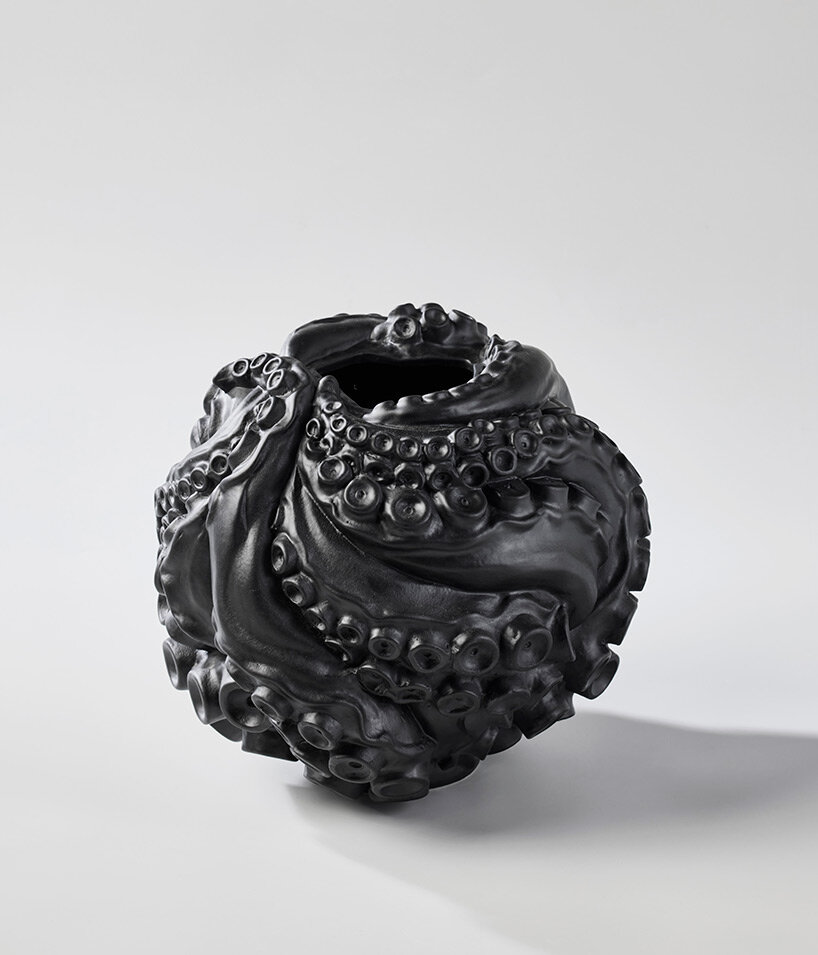 exhibitor Galerie Negropontes, designer Jean-Christophe Malaval, Rometti 2021 Ceramic vase, edition 1/20
Many attendees who have been part of the fair throughout its duration are returning, including Galerie Chastel-Marechal, Friedman Benda, Maison Gerard, Moderne, R+Company and Vallois. Building on its success in the field, the Art + Design Fair welcomes new exhibitors including Armel Soyer, Boccara Gallery, Artempo Gallery, Carole Decombe Gallery, SCENE OUVERTE Gallery, Yves Gastou Gallery, GARDE, Glen Leroux, Le Lab Atelier and Mindy Gallery. Solomon.